|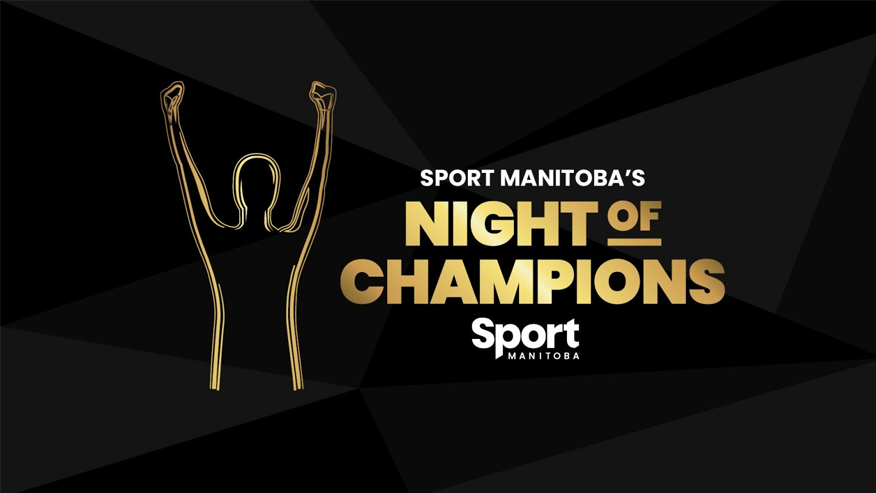 Due to the public health risks associated with the COVID-19 pandemic, Sport Manitoba was unable to hold the 2020 Night of Champions event in person at the Club Regent Casino & Event Centre so instead the awards were announced online on Saturday night.
Hockey Manitoba would like to congratulate all the nominees from all sports for Night of Champions, including the following nominees and winners from hockey:
Jacob Morlock-Tellier (Outstanding Youth Volunteer) WINNER
Jacob Morlock-Tellier volunteered as student manager for the Boys Huskies hockey team during the 2019 season. Filling water bottles, organizing jerseys, carrying equipment, and cleaning the locker room were just a few of his tasks. During games you could find him shooting game footage, playing music, and helping the timekeepers. He was also busy during the holiday season.. delivering Christmas hampers to families in need. On top of all this, he still finds the time to pursue his own coaching credentials.
Heaven Moneyas (MASRC Female Athlete of the Year) WINNER
In 2019, hockey goaltender Heaven Moneyas was selected to Team Manitoba for the National Aboriginal Hockey Championships and played for the AA Titans where she was named the team's Most Valuable Player. In the fall, Heaven made the transition to Pilot Mound Hockey Academy to follow her dream – to play hockey while excelling in academics. She has faced over 500 shots so far this year in the Canadian Sport School Hockey League and has stopped most of them! Heaven is described by her friends as a funny and very dedicated student athlete. Through her hard work and commitment, Heaven has done a great job representing herself, her family, as well as the program on and off the ice. Not only is she a hockey player, but Heaven is a Provincial level boxer, and is tackling the sport of wrestling. She was named to represent Manitoba at the 2020 North American Indigenous Games for wrestling.
Conner Roulette (MASRC Male Athlete of the Year) WINNER
After competing in hockey for 12 years, Conner Roulette played his first Western Hockey League game with the Seattle Thunderbirds in January 2019, a big accomplishment for a 16-year-old. He represented Manitoba at the Canada Winter Games in Red Deer in February and was awarded Impact Player of the Year at the annual Winnipeg AAA Hockey League awards night in April. In May, Conner played on Team Manitoba at the National Aboriginal Hockey Championships in Whitehorse where his team won Gold and he was named the Best Forward at the tournament. At the Under 16 World Junior Ball Hockey Championships in the Czech Republic, Conner was named team captain and lead his team to a Gold medal. Conner was awarded the Logan Schatz Memorial Award as the Top Junior Ball Hockey Player by the Canadian Ball Hockey Association. Conner was also selected by Hockey Canada to participate at the National Under-17 Development Camp and to end things off, he was chosen to play for Team Canada at the 2019 World Under 17 Hockey Challenge Tournament.
Kristen Campbell (Female Open Athlete of the Year) WINNER
Brandon's Kristen Campbell has been a standout goaltender for the University of Wisconsin Badgers for the past three seasons. In 2018-2019, Kristen appeared in all 41 games, leading the NCAA in goals-against-average, wins, and shutouts. She led the Badgers to a National Championship after shutting out each opponent she faced in the playoffs, a first-ever feat for a female goaltender in Frozen Four history. She capped off her season by being named the Most Outstanding Player of the championship game.
Amy Martin  (Official of the Year)
Amy Martin attended two major national events in 2019 – first the Canada Winter Games in Red Deer, and later the National Women's Under- 18 Championship, where she was selected to officiate the Gold Medal Game. She also received her Level 5 certification from Hockey Canada, which is the highest level for female officials in the country. She started officiating when she was only 12 years old and has developed through the Manitoba system, working several tournaments and playoff competitions around the province. Amy hopes to one day officiate at the Winter Olympics.
Peter Dueck (Volunteer of the Year)
Peter Dueck has shown incredible dedication to hockey, having been involved in the sport for more than four decades. Peter has won four provincial titles as a head coach, and he was a part of Hockey Manitoba's Program of Excellence as a coach, manager, evaluator, and team leader. He is currently a coach mentor for Hockey Manitoba and Hockey Canada. And he teaches coaching clinics across our province, helping to develop the next generation of coaches. He volunteered over 700 hours of his time to sport in 2019.
Share