|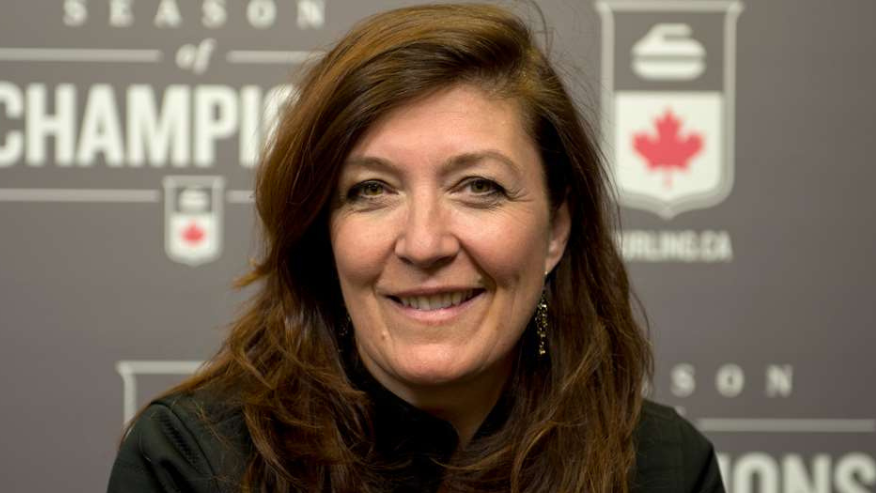 CALGARY, AB – Following an extensive recruitment process led by a search committee comprised of key stakeholders and supported by an external executive search firm, Hockey Canada is pleased to announce the appointment of Katherine Henderson as its next president and chief executive officer.
The Hockey Canada Board of Directors, under the leadership of the Hon. Hugh L. Fraser, was tasked with creating a vision for the next phase of transformation and growth of Canada's official winter sport. One of its key mandates was to identify and recruit a president and chief executive officer who aligns with the vision of the board.
Henderson has spent the past seven years as the chief executive officer of Curling Canada, where she successfully led initiatives to introduce new Canadians to the sport, spearheaded pay equity for Canada's men's and women's curling teams, and drove a financial turnaround of the organization's business model. She is also currently the elected co-chair of the Winter Caucus of Sport (Canadian Winter Olympic and Paralympic Sports).
"Katherine has the track record and experience to lead the ongoing transformation of Hockey Canada," said the Hon. Hugh L. Fraser, chair of the Hockey Canada Board of Directors. "With her at the helm we are confident that we will continue to take the steps necessary to ensure hockey is a safe and inclusive sport and that Hockey Canada benefits from best-in-class governance."
"The future of hockey is limitless," said Henderson. "As a winter sport nation, with a long tradition in our ice and snow sports, playing and watching hockey is undeniably a part of who we are as Canadians. I am looking forward to working with our board and staff, our athletes, our Members and local associations, our corporate and hockey partners, and our fans and participants to ensure that all Canadians have a personal hockey experience that is right for them."
Before joining Curling Canada, Henderson was the senior vice-president of marketing and revenue for the Toronto 2015 Pan/Parapan American Games organizing committee where she helped the Games set attendance, ticket sales and television ratings records. Earlier in her career, Henderson held progressive roles in marketing and branding with Whirlpool Corporation, Colgate Palmolive Canada, Campbell Soup Canada and General Mills Canada.
A leader in the greater sport community, holding a number of positions that advance sport in general, Henderson attained a Bachelor of Science degree in nutrition from Western University, an MBA from the Schulich School of Business at York University and a master's degree in theological studies from the University of Toronto.
In 2022, she received an International Olympic Committee Diploma for her achievements to attain gender equity in sport. She also delivered to the curling community, Changing the Face of Curling, an International Symposium in partnership with two universities and Curling Canada's leadership to advance diversity, equity and inclusion efforts.
"Our search committee was comprised of stakeholder representatives including athletes, Members, partners and the Hockey Canada Foundation, and we are appreciative of the time that everyone devoted to the recruitment process," said Jonathan Goldbloom, who chaired the search committee. "We thank them for undertaking such an important task that will shape the future of Hockey Canada and hockey in Canada."
Henderson will begin her role with Hockey Canada on Sept. 4 and will be participating at the Beyond the Boards Summit later that week. She will be based in Toronto, Ont.
For more information on Hockey Canada, please visit HockeyCanada.ca, or follow along through social media on Facebook, Twitter and Instagram.
Share