|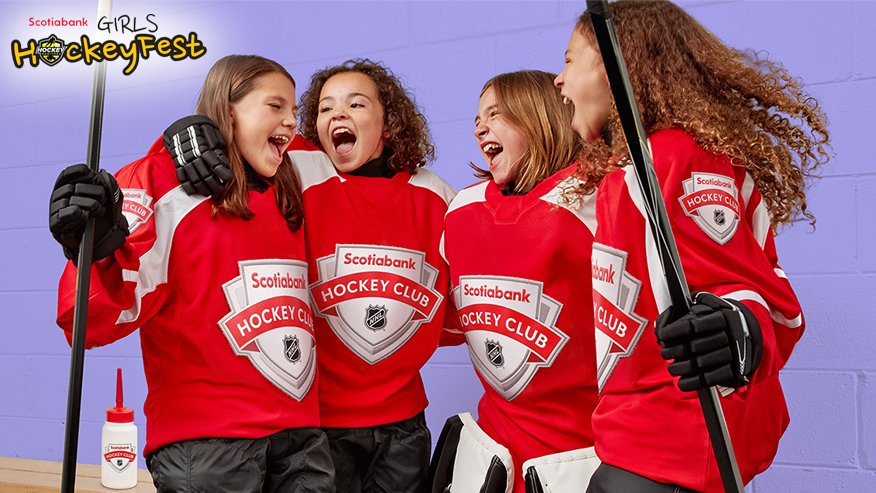 Scotiabank has teamed up with Hockey Manitoba to offer an opportunity to learn from the top female hockey players in Canada!  We are excited to announce that Scotiabank Girls HockeyFest will take place on December 8, 2019 at the Bell MTS Iceplex.
For over 15 years, Scotiabank has been helping to support young female athletes through the Girls HockeyFest program. During this FREE half-day event, girls 7-14 years old participate in on-ice drills, off-ice training and a special off-ice classroom session. With the help of local female hockey players and high performance players, participants will learn to become better players and even better teammates.
Lottery registration opens today, October 28, 2019 at 11:00AM CT and closes on November 4, 2019 at 11:59AM CT. Please visit here during this time to register. Novice, Atom, Peewee/Bantam and a Goalie session will be available.
Due to high demand for this program, participants will be selected by a lottery registration system. Registration will be open for one week and participants will then be randomly selected and assigned to each session. If selected, registrants will receive a confirmation email. All other registrants will receive an email notifying them of their addition to the waitlist. Should a player withdraw from the session requested, players on the waitlist will be contacted by email to confirm acceptance.
If you have any questions, please visit the FAQ page at www.scotiabankgirlshockeyfest.com/FAQ or email us at
info@scotiabankgirlshockeyfest.com
Share