January 28, 2022 10:15 am

|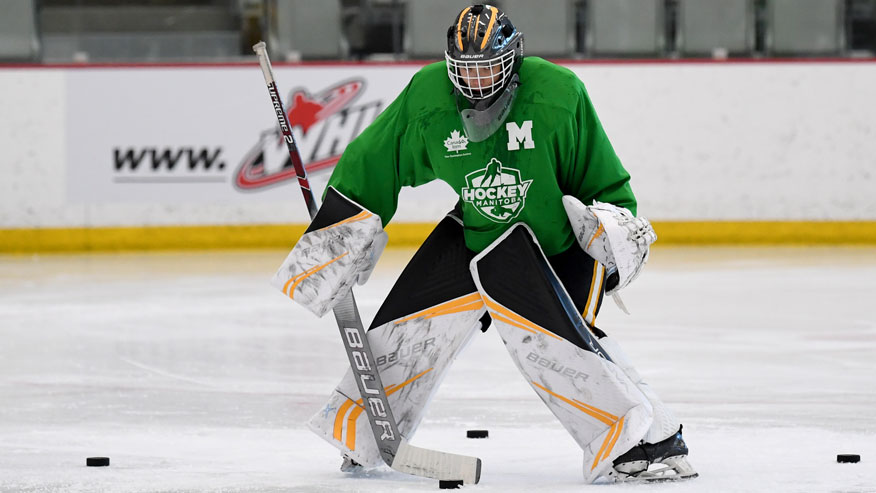 Hockey Manitoba is pleased to offer a virtual Goaltending Communication Instructional Stream Clinic via Zoom on Tuesday February 8, 2022 (7:00 p.m. – 9:00 p.m.) which will be led by Dan Ferguson, Program Coordinator, RINK Goalie Development and Gord Woodhall, Goaltending Coach for Canada's National Women's Under-18 Team.
The Goaltending Communication clinic is FREE to all coaches within Manitoba. Certified High Performance 1 and Development 1 coaches will earn 5 PD Points for this clinic.
The duration for the clinic will be approximately 2 hours and all coaches are required to be in attendance for the full duration of the clinic in order to receive credit for completion.
The purpose of the Goaltender Mentorship Webinar Series is to provide coaches and goaltender coaches an opportunity to grow their knowledge base on the goaltending position. Through education and engaging dialogue these presentations will provide coaches a better understanding of the foundational components that make up a goaltender's game and how to develop them.
You can register for the clinic here.
Please note: Registration for this clinic will be limited to a maximum of 60 participants.
If you have any questions about Hockey Manitoba's Instructional Stream Clinics, please contact Ben Blankstein, Coordinator, Coaches Development at bblankstein@hockeymanitoba.ca.
Share